Virtual & Prairieland Park
December 9, 2021 - 5:30 pm – 8:30 pm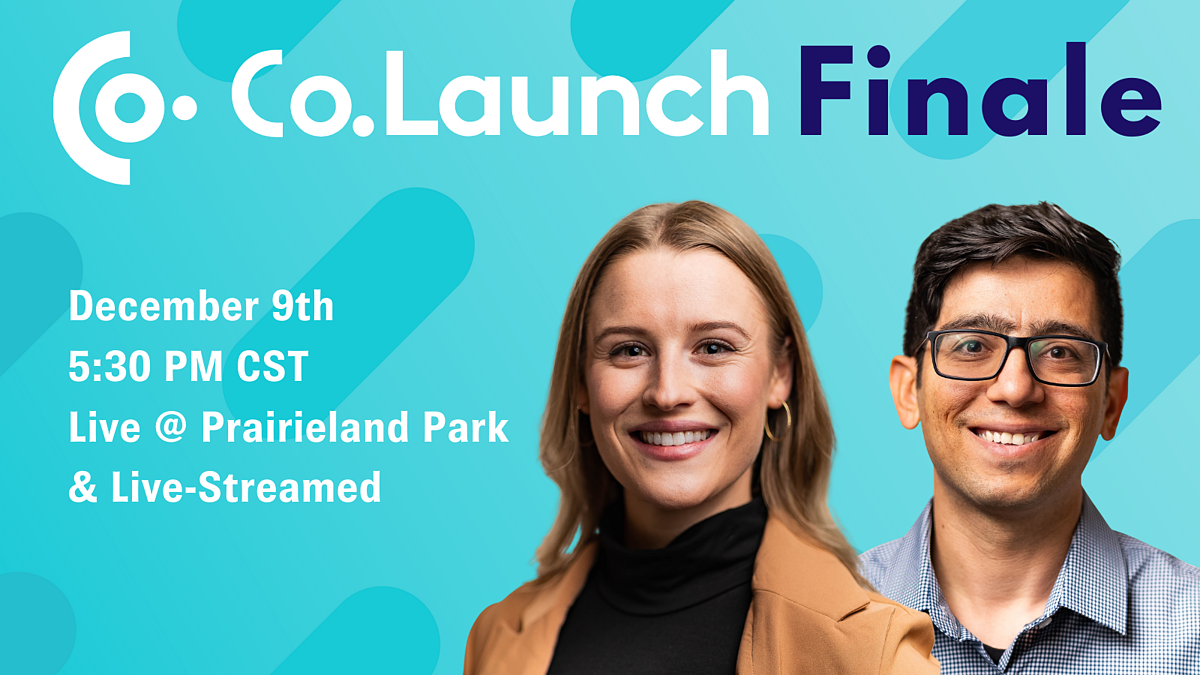 After 12 weeks of programming and 3 pitches, the soon to-be-announced finalists from Co.Labs Cohort 8 are getting ready to pitch for $20K. Finalists will be announced on December 1st, 2021.
Judges:
Patrick Lor, Managing Partner - Panache Ventures
Monique Simair, Founder - MAVEN Water & Environment
Landon Garrison, Co-Founder & CEO - Clevr
REGISTER HERE.