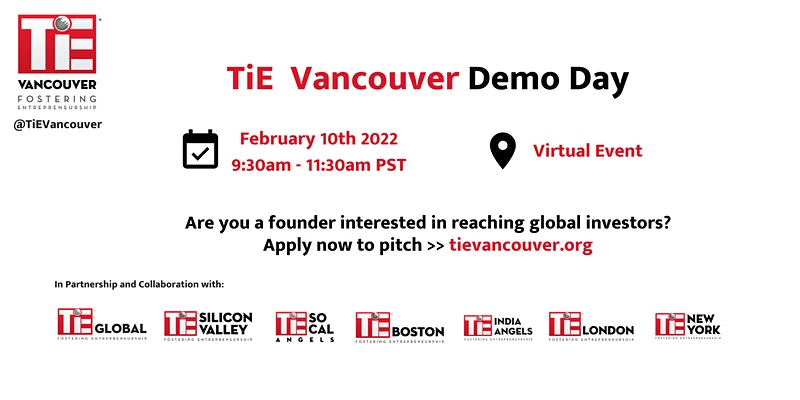 TiE Vancouver Angels is a not-for-profit Angel investor forum supporting Canadian entrepreneurs by leveraging TiE's global network of over 72 global chapters, several TiE Angel groups including TiE Angels Silicon Valley and TiE Angels India, plus an international consortium of TiE affiliated seed funds. TiE Angels brings together promising early stage companies and exposes them to angel investors, serial entrepreneurs, high tech executives, and other professional investors. The investment forum is managed by volunteer charter members.
At TiE Vancouver Demo Day, 20 shortlisted founders will present to TiE Vancouver Angels Screening Committees. Six companies will be chosen to pitch to TiE Vancouver Angels. Projects with investor interest locally and meeting the funding criteria will be referred to TiE Global Angels (TGA) for access to TiE's global investor network.
Demo Day is free of cost for startups. There is no charge for entrepreneurs to present at Demo Day.
If you an entrepreneur, please apply to pitch HERE.