The Board's primary responsibility is to oversee the purpose, plans and policies of Innovation Saskatchewan.
Honourable Jeremy Harrison (Chair)
Minister Responsible for Innovation Saskatchewan
Jeremy Harrison grew up in the Meadow Lake area and graduated from Carpenter High School in 1996. Jeremy went on to complete an undergraduate degree in Political Science and Canadian History from the University of Alberta, a Master's Degree in Public Administration from the Johnson Shoyama Graduate School of Public Policy, and a Juris Doctor (Law) Degree from the University of Saskatchewan.
Jeremy was elected to Parliament in 2004, and at the age of 26 became one of the youngest Canadians ever to sit in the House of Commons. Jeremy was elected to the Saskatchewan Legislature in 2007. He is the youngest Canadian ever to have been elected to both the House of Commons and a provincial Legislative Assembly.
He first served as Legislative Secretary to the Minister of Energy and Resources until being appointed to Cabinet in 2009. He has served as the Minister of Municipal Affairs, Minister of Enterprise Saskatchewan, Government House Leader, Minister Responsible for Immigration, Jobs, Skills and Training, Minister of the Economy, Minister responsible for the Saskatchewan Liquor and Gaming Authority, Minister responsible for the Global Transportation Hub, Minister responsible for Tourism Saskatchewan, Minister responsible for Innovation, and Minister responsible for Trade.
Jeremy is currently the Minister of Trade and Export Development and Minister of Immigration and Career Training, additionally he serves as Minister responsible for Innovation Saskatchewan, Minister responsible for Tourism Saskatchewan, and Minister responsible for the Saskatchewan Research Council. He also serves as Government House Leader, chair of the cabinet committee on Government Operations, vice-chair of Treasury Board, and as a member of the Board of Internal Economy and House Services Committee.
Jeremy and his wife Alaina have one son, MacGregor and one daughter, Finnley.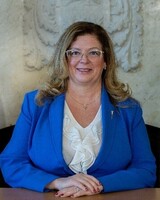 Honourable Lori Carr
Minister of SaskBuilds and Procurement
Lori was elected MLA for Estevan in the 2016 provincial election.
Lori spent 20 years working as a licensed assistant in a financial planning office. She is very active in the community as a board member for the Air Cadet League, Sun Country Health Region and Ducks Unlimited. Lori also spent ten years serving on Estevan City Council.

She currently serves as Minister of SaskBuilds and Procurement and Minister responsible for the Public Service Commission, the Saskatchewan Liquor and Gaming Authority, and the Global Transportation Hub and serves as the Deputy Government House Leader.
She has also served as Minister of Highways and Infrastructure, Minister of Government Relations, Minister of Social Services, Minister responsible for First Nations, Métis and Northern Affairs, and Minister responsible for the Provincial Capital Commission.

Prior to this, Lori was a member of the government's leadership team as Deputy Whip and had served as a Legislative Secretary to both the Minister of Finance and the Minister responsible for SaskPower.
Living in Estevan with her partner Bart, she has raised three children and is a very proud grandmother of three.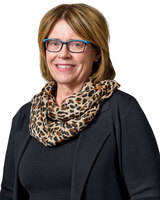 Alana Ross
MLA, Prince Albert
Alana Ross was elected as the MLA for Prince Albert Northcote in the 2020 provincial election.
Prior to her election, she worked in the province's health care sector as a front-line nurse, unit union representative, in the management team, and as a post-secondary instructor. Ross has also served as the Saskatchewan Party President for Prince Albert Northcote since 2011.
Alana has three grown children, one grandchild, and resides in Prince Albert Northcote.