The Board's primary responsibility is to oversee the purpose, plans and policies of Innovation Saskatchewan.
Honourable Jeremy Harrison (Chair)
Minister Responsible for Innovation Saskatchewan
Jeremy Harrison grew up in the Meadow Lake area and graduated from Carpenter High School in 1996. Jeremy went on to complete an undergraduate degree in Political Science and Canadian History from the University of Alberta, a Master's Degree in Public Administration from the Johnson Shoyama Graduate School of Public Policy, and a Juris Doctor (Law) Degree from the University of Saskatchewan.
Jeremy was elected to Parliament in 2004, and at the age of 26 became one of the youngest Canadians ever to sit in the House of Commons. Jeremy was elected to the Saskatchewan Legislature in 2007. He is the youngest Canadian ever to have been elected to both the House of Commons and a provincial Legislative Assembly.
He first served as Legislative Secretary to the Minister of Energy and Resources until being appointed to Cabinet in 2009. He has served as the Minister of Municipal Affairs, Minister of Enterprise Saskatchewan, Government House Leader, Minister Responsible for Immigration, Jobs, Skills and Training, Minister of the Economy, Minister responsible for the Saskatchewan Liquor and Gaming Authority, Minister responsible for the Global Transportation Hub, Minister responsible for Tourism Saskatchewan, Minister responsible for Innovation, and Minister responsible for Trade.
Jeremy is currently the Minister of Trade and Export Development and Minister of Immigration and Career Training, additionally he serves as Minister responsible for Innovation Saskatchewan, Minister responsible for Tourism Saskatchewan, and Minister responsible for the Saskatchewan Research Council. He also serves as Government House Leader, chair of the cabinet committee on Government Operations, vice-chair of Treasury Board, and as a member of the Board of Internal Economy and House Services Committee.
Jeremy and his wife Alaina have one son, MacGregor and one daughter, Finnley.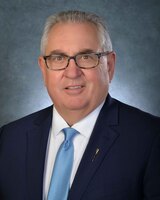 Honourable Joe Hargrave
Minister of SaskBuilds and Procurement
Joe Hargrave was first elected MLA for Prince Albert Carlton in the 2016 provincial election.
Joe was raised near Porcupine Plain and has lived and worked in Prince Albert for many years. He is the former owner/operator of Riverside Auto Group (Riverside Dodge and Riverside Hyundai Diamond Dodge, Riverside Arctic Cat PA and Riverside Arctic Cat Melfort).
He was also a manager with BMO for 20 years. In addition to his busy professional life, Joe has been involved in his community as a member of the Rotary Club, Board of Police Commissioners for Prince Albert, and Prince Albert and District Community Futures, Victoria Hospital Foundation, and Chamber of Commerce. Joe's varied business experience helps him to have a balanced understanding of the needs of the Prince Albert Carlton constituency.
He has previously served as Deputy Speaker and Chair of the committee of the Whole, Minister of Highways, Minister responsible for Saskatchewan Water Security Agency, Minister responsible for SaskEnergy and SaskTel, and as vice-chair of the SaskBuilds Corporation board. He was the Minister of Crown Investments Corporation, Minister responsible for Saskatchewan Opportunities Corporation, Minister responsible for STC, Minister responsible for SGI, chair of the Crown Investments Corporation board, and vice-chair of Public Sector Bargaining.
He currently serves as Minister of SaskBuilds and Procurement, and Minister responsible for the GTH and Provincial Archives of Saskatchewan. He is also chair of the SaskBuilds and Procurement board, and a member of the Crown Investment Corporation board and the cabinet committee on the Lake Diefenbaker Irrigation Expansion Project.
Joe and his wife Fran have four children and seven grandchildren.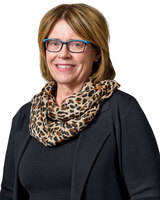 Alana Ross
MLA, Prince Albert
Alana Ross was elected as the MLA for Prince Albert Northcote in the 2020 provincial election.
Prior to her election, she worked in the province's health care sector as a front-line nurse, unit union representative, in the management team, and as a post-secondary instructor. Ross has also served as the Saskatchewan Party President for Prince Albert Northcote since 2011.
Alana has three grown children, one grandchild, and resides in Prince Albert Northcote.