North America's Leading Restaurant Staff Scheduling Software
What do Boston Pizza, The Chopped Leaf, and Panera Bread have in common? They all use 7shifts, a restaurant employee scheduling software solution based in Saskatchewan.
7shifts streamlines the employee scheduling process by making it easy for managers to build schedules, reduce their labor costs and communicate with staff. Plus, employees can trade shifts, group chat, and see each other's schedules—all from within the free mobile scheduling app for iOS and Android.
Cofounder Jordan Boesch created the beta of the software when he was working for his father at Quiznos in Regina. He was having the same management challenges that all restaurant owners face with scheduling and communicating with staff.
"I created the software because I was trying to solve a problem for my dad. I taught myself some programming and started chipping away at it," remembers Boesch. "I love to learn."
When the Quiznos' staff started using it, he knew there was an opportunity to offer the software to other companies. After A&W started using the platform, it was time to take things to the next level.
In 2014, Boesch and two cofounders, Johannes Lindenbaum and Andrée Carpentier were accepted into an accelerator program in Silicon Valley – Boost VC. They raised seed funding in San Francisco, then came back to Saskatchewan to grow the company.
7shifts now has 40 employees and the software is used in 4,000 restaurant locations across 15 countries. The software supports 100,000 active restaurant managers and employees and has helped scheduled over 20 million shifts.
Otto's Bierhalle, a pub chain in Toronto, used Excel spreadhsheets for tracking employee scheduling before switching to 7shifts. "The biggest benefit to being a 7shifts client is definitely efficiency and simplicity. 7shifts has a simple vibe and easy functionality. People catch on quickly."
Boesch is optimistic about the future. "We have a big vision for the next five to 10 years," he says. "I have no plans for slowing down."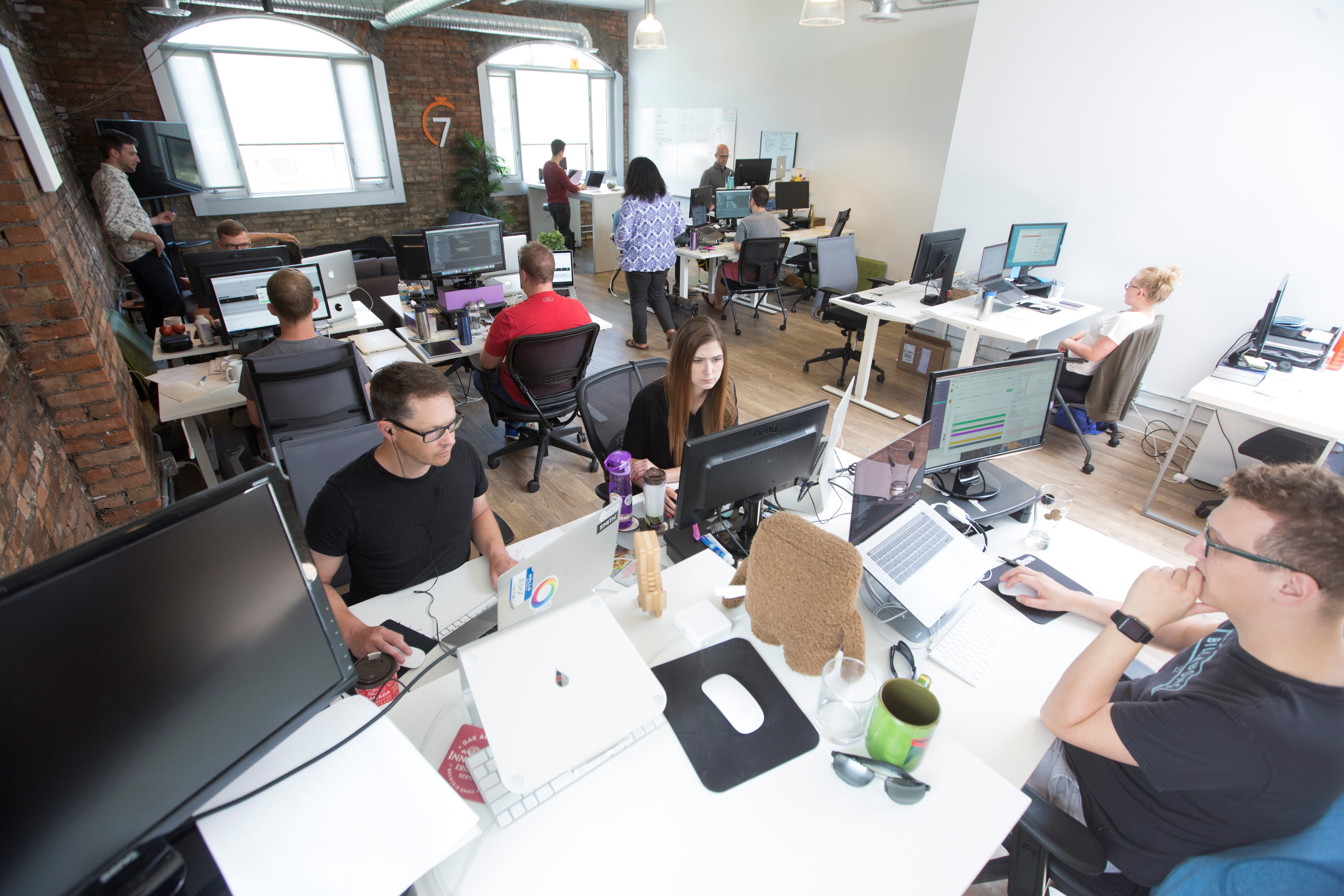 Cofounders: Jordan Boesch, Johannes Lindenbaum, Andrée Carpentier
Incorporation Date: December 2013
Employees: 40
Website: www.7shifts.com