The World's Most Affordable Premium Electric Bike
Roshan Thomas was looking for an easier way to commute to work in Saskatoon. Electric motorcycles were too expensive so he decided to build an electric bicycle, also known as an e-bike. "People started stopping me and asking about it so I started selling conversion kits," says Thomas. In 2004 he knew it was time to jump in and start a kick-starter campaign to build and sell premium electric bikes.
As he grew his team to four employees, he saw an exciting trend. "Biktrix has grown quite a bit since 2014; we had some local sales but it was slow. In 2015, we sold close to 100 bikes, in 2016 we doubled that, and in 2017 we already passed doubling our 2016 sales." With clients around the world, the Biktrix market is expanding.
Electric bikes are fairly common in Europe and they are gaining more popularity in North America. Users are attracted to the ability to modulate how much energy you put in – you can choose the difficulty of your ride. "It's the next evolution of a bicycle," relates Thomas.
Bixtrix has a wide range of customers ranging from students commuting to school, professionals commuting to work and baby boomers interested in riding a bike but wanting to have a little extra kick in case they run out of energy. There is also great demand for the bikes in the adventure market.
Strong reviews from Wisconsin, California, New York, Seattle and Parks Canada show the appreciation of the ruggedness, long battery life and craftsmanship of the premium product. "It's super comfortable, very fast and I love the quality of the workmanship. Everything about it feels awesome," writes one of its clients. Another writes, "Best commute ever."
Biktrix is also expanding its product line into electric hybrid off-road motorcycles. Thomas explains, "It's a hybrid between a motorcycle or a bicycle with a flip of a switch. Early adoptors are loving it."
The future looks bright for Thomas and his team, "Biktrix is going to be one of the largest electric bike companies in the world," he smiles.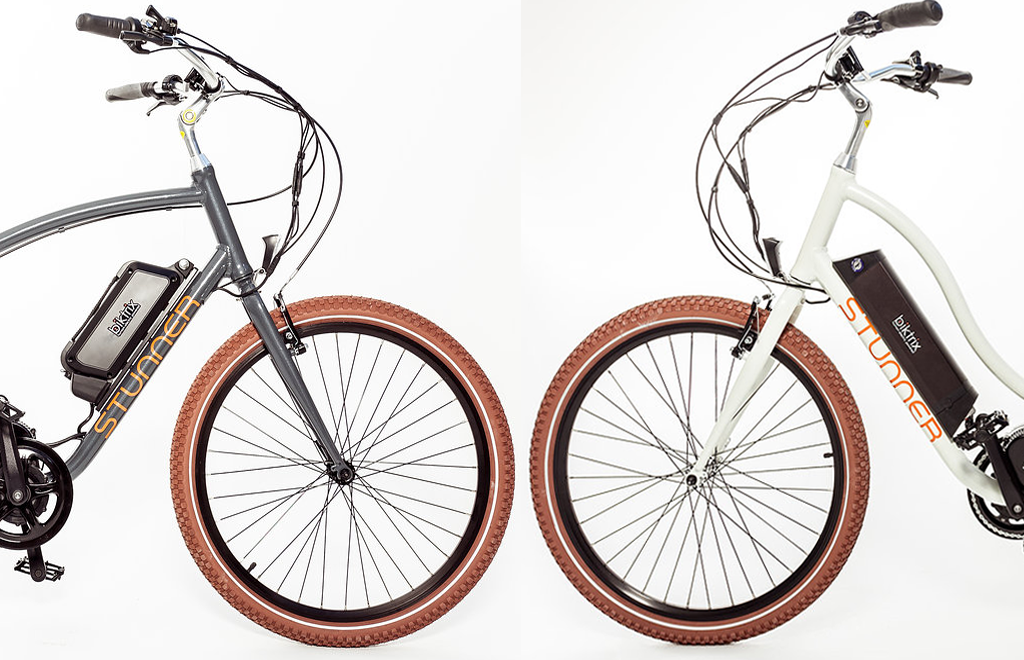 Founders: Roshan Thomas
Incorporation Date: July 2014
Employees: 4
Website: www.biktrix.ca