Curbie: Revolutionizing the Car Buying Experience
Alex Cruder and Brent Gudelot have a vision to make the used car buying experience better. As Gudelot explains, "Car sales is one of the areas where the method hasn't changed. You can look at car sales from a hundred years ago and the process is still the same."
The duo has created www.Curbie.ca, the first fully-licenced online vehicle retailer in Canada. Through their website, they buy and sell high-quality used vehicles, stocking only those that have never been in an accident and which have passed their 240-point inspection.
They have also challenged the entire used car buying experience. "It's tough to buy a used car. The prices online are often very low, but they get you with fees in the dealership. Most dealerships also won't quote by email or phone. They want you to come to the store. We make it easy. The price you see on our website is the price you get. Fees are always $0. Every vehicle also comes with the balance of the manufacturer's warranty as well as our own 3-month warranty. You also have 7-days after purchase to test the vehicle. If you're not happy, we'll pick it up and take it back," explains Gudelot.
"Our prices are also the best within 500 km of Saskatoon," smiles Cruder.
Curbie is able to offer lower prices and high-quality service because they are online and do not have the overhead costs of traditional dealerships (i.e. storefront and sales staff). Their successful approach has allowed them to grow their team to six. They also recently closed $2m in seed round investment, which is the largest seed financing in tech in Saskatchewan's history.
"The goal is to deliver the best customer experience we possibly can. The direction for growth comes from delivering on that commitment," shares Cruder. "If we do a good job, there will be opportunity for us to move into new markets and expand by doing what we do best."
This approach seems to be working for their clients. As one Curbie customer has said "Their goal is not to sell cars, it is to ensure their customers are happy!"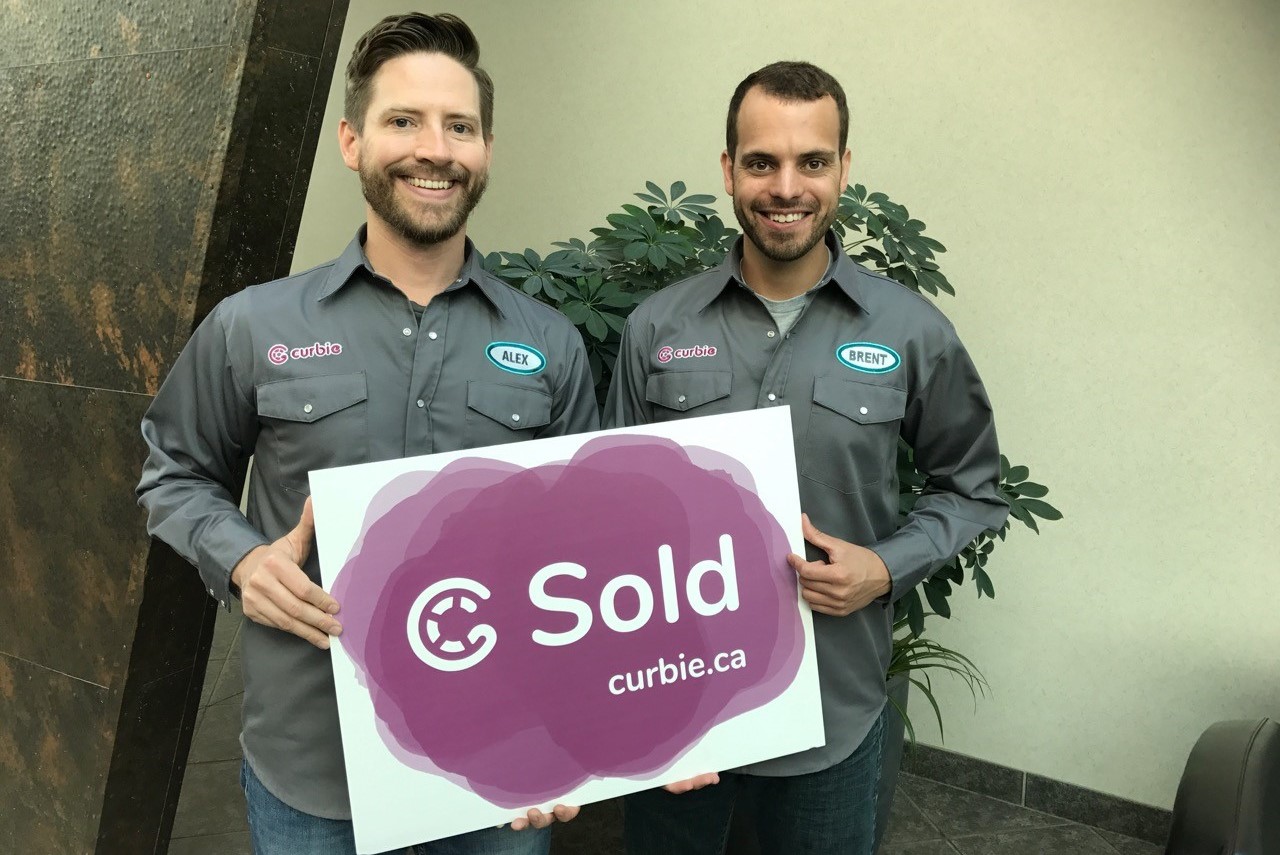 Incorporation date : Jan 2017
Founders: Alex Cruder and Brent Gudelot
Employees: 6
Website: www.curbie.ca
@curbiecars
@curbiecars
@curbiecars