Draganfly Innovations: One of The World's First Quadcopters
In 1998, Zenon Dragan and his team created a remote control flying saucer with a helium balloon and fan motors for a "fun, cool thing to do." The experiment evolved into the world's first quadcopter, a small helicopter with four rotors. The team added cameras to the quadcopter and tackled the challenge of keeping the cameras steady, despite the drone's movements.
This feature appealed to police departments, as earlier versions of drones were difficult to fly. Dragan shares, "We understood the customer's challenge - their job was to be in control of the situation, not to be burdened with a difficult flying experience. We wanted to make a drone that anyone could fly."
When the team launched a drone with six rotors, Dragan relates, "The Draganflyer X6 changed the drone world. Not only was it the world's first six-rotor helicopter, it also started the small unmanned aircraft market." The drone was the first North American Federally Approved UAV legal for use by emergency services in North America.
The drone became famous when it was the first unmanned aircraft system to save a human life. There was a single vehicle rollover in St. Denis, Saskatchewan and the driver wandered away. In addition to search parties and helicopters, the police also sent up a Draganflyer with a thermal camera. They were able to locate the driver.
"The doctor's said he was an hour or two away from dying of hypothermia," shudders Dragan.
The heroic application of the technology was recognized with an exhibit in the Smithsonian. The drones are also honoured as historically significant inventions in drone aviation in five museums around the world, including the Western Development Museum. Draganfly Drones have also appeared on "The Simpsons" and "Ripley's Believe It or Not."
"They are being flown as far north as the Arctic and as Far South as Australia and Antarctica," smiles Dragan.
The Saskatoon-based company is continuing their exploration into new drone applications by creating solutions for companies to include plant phenotyping and imaging for researchers to make more informed decisions.
"Our team are innovators. We start by understanding a problem and then inventing a solution." relays Dragan. "We want to help people get the information that they need."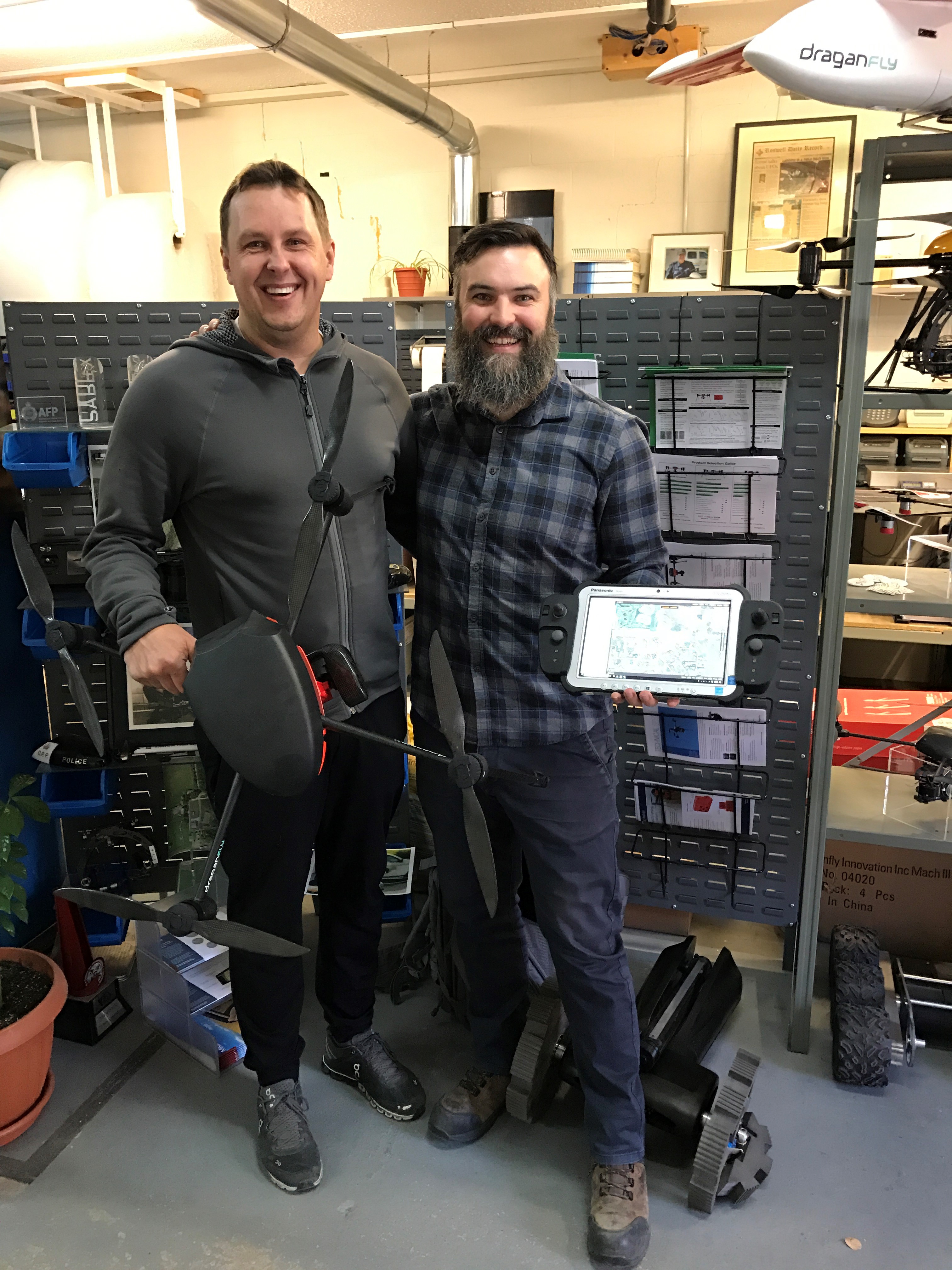 Founders: Zenon Dragan
Incorporation Date: 1998
Number of employees: 10
Website: http://www.draganfly.com/
@DraganflyRC
@draganflyinnovations
@Draganfly Innovations
@Draganfly Innovations