If you've ever had to raise money for a community event, you know the pain that clubs, teams, and organizations from around the world are facing. There are a lot of tasks that can be overwhelming for parents and volunteers to manage and organize. After Craig Fiske and Krista Sali had successfully created a corporate-based IT company together, the duo teamed up again with newcomer Justin Johnson to build something that would impact the community at a grassroots level. They created Fundraisn to make it easier for communities to raise money and stay organized.
"My boys played a lot of soccer, and my wife and I managed multiple events for the teams when fundraising," Craig Fiske says. "It was so time-consuming and manual. We would literally be emptying sandwich bags of money on our kitchen table, and we would have to reconcile things across events, players, and families. Pam asked if we could build something for this—that was kind of the genesis."
Fundraisn is a marketplace of fundraisers that connects worthy causes to local businesses. The platform provides everything groups need right in the palm of their hand, which includes access to food events, product sales, and anything a local business can come up with. In addition to the marketplace, it has the tools to automate time-consuming activities associated with planning, managing, promoting, cash handling, and reconciliation of fundraising events.
"It's easy," Fiske explains. "All that a fundraising group needs to do is click the offer that appeals to them and begin promoting it." Once a fundraiser is running, all of the information is auto-reconciled, so users can ditch external spreadsheets. With everything neatly organized, groups know who raised what and they can give credit to specific players or people in your group.
"Fundraising is tough, and it takes a lot of time," Krista Sali adds. "So our goal was to make it easier online, with just a few clicks for businesses and causes to connect locally—it's a double impact on the community."
Fiske, Sali and Johnson emphasize the ability to do everything from one device, with a clean and simple platform designed for anyone to use regardless of their comfort with tech. The campaign manager automates all of the manual workflows for volunteers or parents, so they can sit back and watch the results roll in. "The commerce features and selling are all automated and reconciled in real-time," says Sali. "There's also a cashless system option, where you don't need to have physical tickets or cash."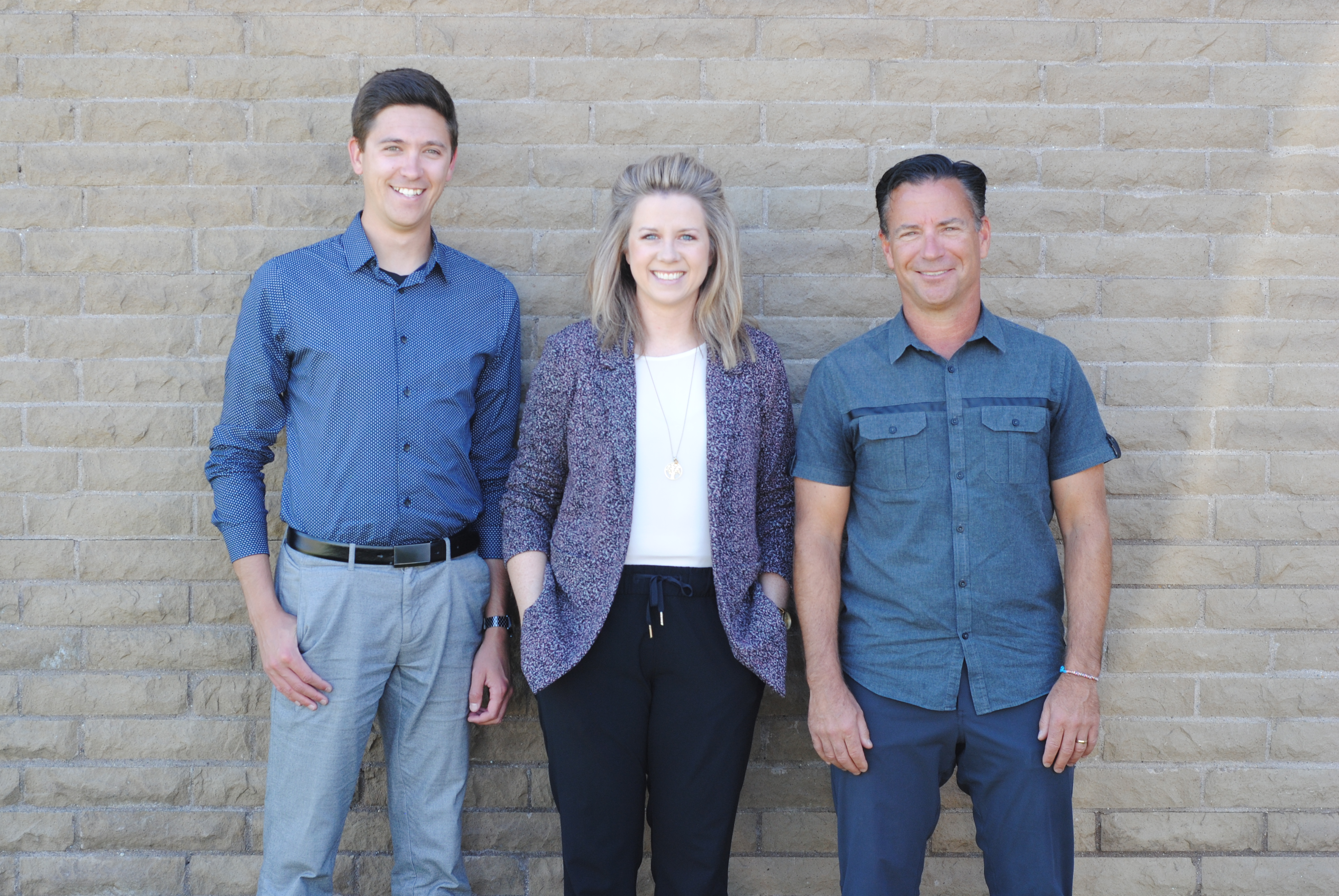 During the beta launch at the end of 2020, the goal for Fundraisn was to do five events, but the team ended up taking on nine at the request of events that went well. "Our businesses and vendors had great things to say," Sali smiles. "We wanted to do $5,000 in market activity, and we did just under $9,500."
With COVID-19, the duo adjusted the platform to accommodate the lack of on-site events. Discovering that they could streamline the activity that restaurants need to get ready for fundraisers, Fundraisn features an option that allows restaurants to define pick-up events and how many dishes they can make in set time blocks.
Focused on food events for now, Fundraisn will be adding more modules shortly and then eventually have a complete fundraising portfolio built. The team is also hoping to integrate an AI component as they learn more about markets, demographics, and data to maximize those portfolios and their results. "Our system is built to be repeatable and scalable," Fiske says. "We're thinking big." Supporting the market in Regina first, they plan to expand into major markets in Canada.
As Fundraisn has been growing, the team has greatly appreciated the support they've received from Co.Labs, WESK Founders Table, and IRAP, and they're excited to be part of the Cultivator program this year as well. They are also an eligible company under Innovation Saskatchewan's Saskatchewan Technology Startup Incentive (STSI) program.
The intimacy of Saskatchewan has been instrumental as Fiske, Sali and Johnson have been building the platform. With the ease of diving deep into broad networks and really getting to understand customers and clients, Fiske shares, "We might be a little smaller here, but Saskatchewan is big enough to be able to build things that scale. We're building in an environment with great energy."
Founders: Craig Fiske, Krista Sali
Incorporation Date: September 2020
Employees:5