Innocorps: The Best Low Temperature Thermal Water Treatment Option in the World
When you think of superheroes of the future, consider the folks who are working to purify and recycle our water. When they started Innocorps in 2009, Aarya Shahsavar and Alex Chan knew that they wanted to tackle the monumental task of ensuring safe water for the world.
"When we started out, we knew that water was a fundamental challenge to solve. Not only do you need it to live, everything in the world is intricately connected to water," shared Shahsavar. "Whether it is improving someone's standard of living or helping an industry that relies on water security to do their job, it's important."
The team of nine have expanded beyond their patented desalination process to add solutions to tackle water issues across numerous markets, including oil and gas, microbreweries and home water management. "An asset like water can be used endlessly with the right amount of treatment," says Shahsavar. "We are positioning ourselves so that we can provide the full spectrum of solutions for reuse or recycling as it becomes increasingly necessary."
Innocorps' oil and gas technologies received a boost when the recent Redwater Energy Supreme Court decision declared that companies going bankrupt cannot walk away from liabilities to remediate abandoned well-sites, and that banks are not willing to take on additional risk by giving companies new financing unless they are handling their environmental responsibilities. "Basically, we take the groundwater collected and run it through three different processes to accelerate soil clean-up," shared Shahsavar. "Our system should be able to clean up the site in three to five years instead of over ten."
Microbreweries may also benefit from Innocorps technology. Through a recent project, it became clear that cities are starting to charge larger breweries more for wastewater. Innocorps has been finalizing a product line using a new type of ultrafiltration to treat the water and industrial IoT technology to monitor and automate the processes that create beer.
The team is also harnessing the power of full-scale water treatment plants and making potable water achievable for households and small businesses. "On a site visit related to remediation, we met this store owner from southern Saskatchewan who pays $800 a month to get water from another town because of poor quality groundwater, a major problem we've identified for smaller communities. We have just finished creating a new smaller system based around our some of our industrial processes that can help remote properties that aren't on municipal water lines have healthy local water supply."
Showing no signs of slowing down, the Innocorps team intends to become THE technology solution provider across industries for people that recycle and reuse water. They intend to continue to grow their company in Saskatoon as they see the massive value of the supportive tech community and the proximity to their markets.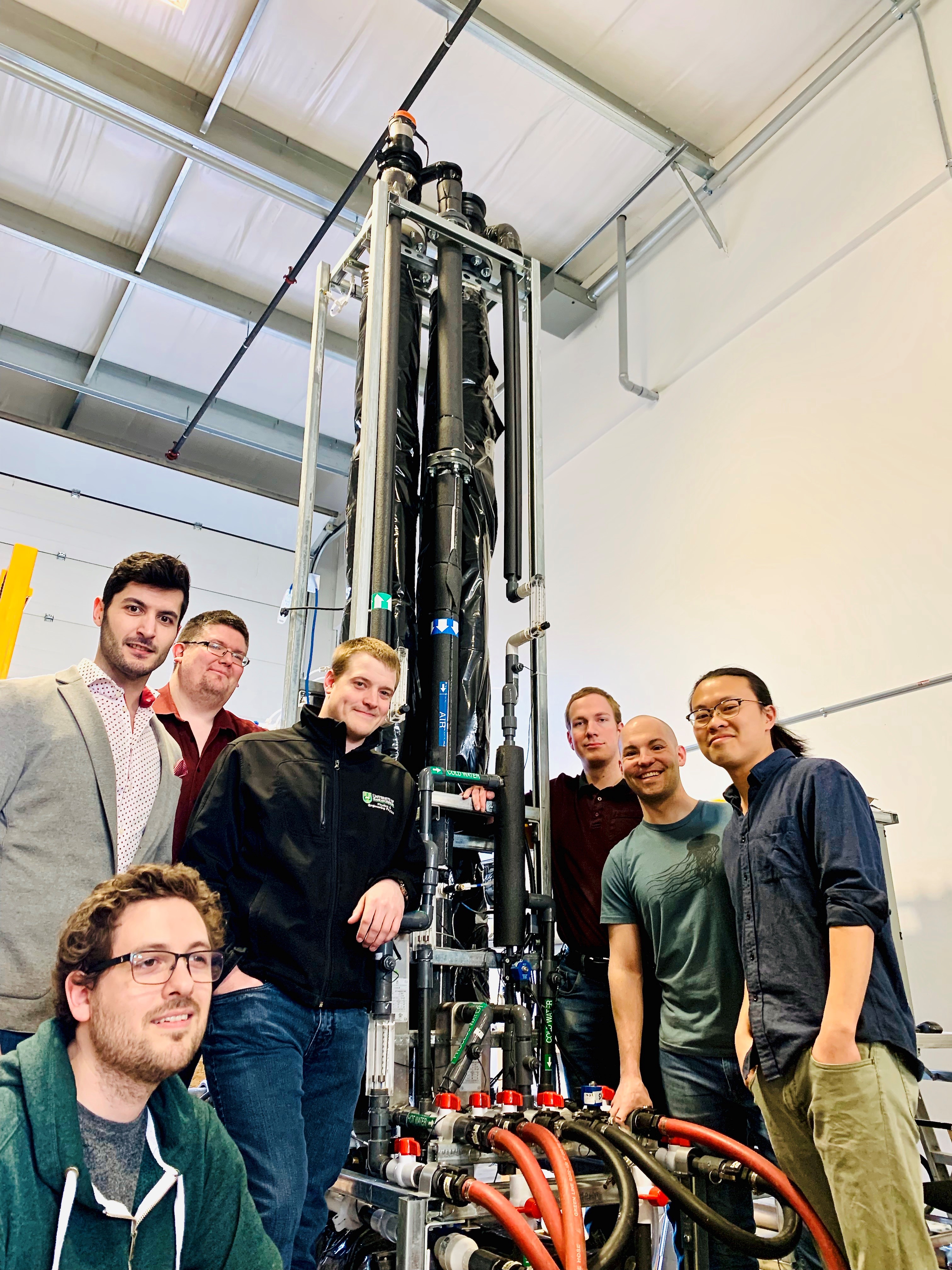 Founders: Aarya Shahsavar, Alex Chan
Incorporation Date: Oct 2009
Number of Employees: 9
Website: www.Innocorps.com