Canada's Homeowner and Contractor Matchmaking Service
When Kevin Kindrachuk and his family were building a new home in Saskatoon they needed to find contractors to build the fence, the deck, the driveway and many other large tasks. He and his wife were working full time but had a tough time finding reputable contractors to complete these tasks, as at the time, 71% of contractors did not have websites and it was difficult to find reviews.
"Some contractors showed up as planned. Some didn't. The biggest hurdle was knowing who was good and who wasn't." Kindrachuk shares.
His marketing background kicked in and he launched a survey of 300 people to find out how many other people had these frustrations. 86% of homeowners had the same problems.
Kindrachuk partnered with Matt Ingrouille and built Kijenga.com, an online matchmaking service for homeowners and contractors. A homeowner posts their project and then Kijenga matches them up with verified contractors. He also provides marketing services and full service online business tools for contractors and it's become a primary focus for Kijenga. Contractors face a lot of challenges on a day to day basis and Kijenga solves those pain points.
"We recently launched our online marketplace. Homeowners can shop online for home services and find anything from a handyman to house cleaners. Homeowners love it and it actually really excites contractors as it allows them to promote their services like never before," relates Kindrachuk.
He continues, "We make home projects easy. People should be happy about their bathroom makeover instead of worrying about hiring a contractor. People look at home renovations as a stressful endeavor and we want to change the way that people experience renovations and home improvement."
One of Kijenga's homeowners sourced his entire home build through the platform. He wanted to be his own project manager so he posted everything from the framing and plumbing to the electrical and finishing carpentry. "That was cool that he could do everything on his own without using other resources," says Kindrachuk.
The team has ambitious plans for the platform. "When people think of home renovations, I want them to think of Kijenga," says Kindrachuk. "From your honey-do-list to massive makeovers – we are the one-stop-shop for both homeowners and contractors.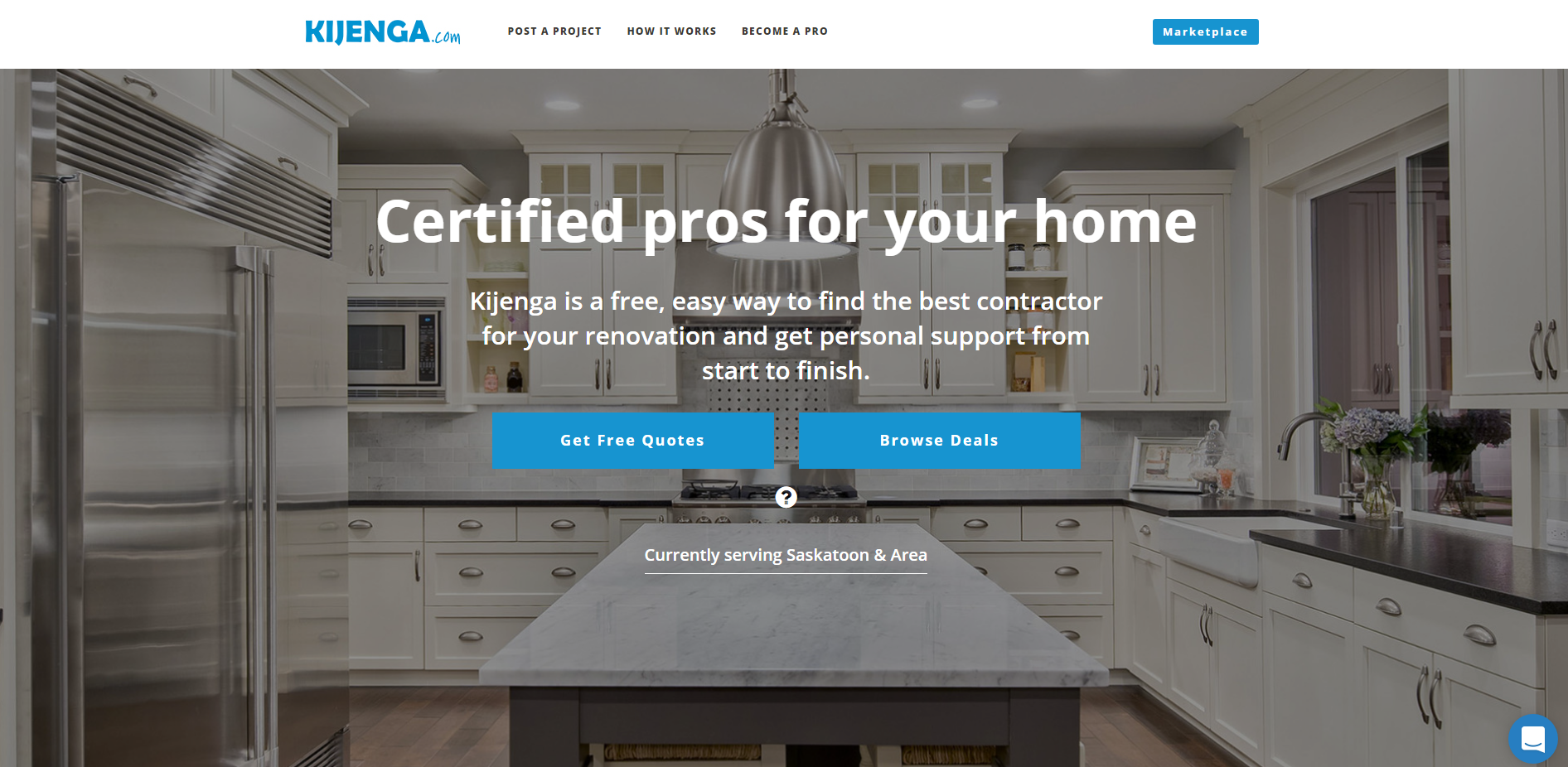 Founders: Kevin Kindrachuk, Matt Ingrouille
Incorporation Date: Feb 2012
Website: www.kijenga.com
Employees: 5