Luxsonic: Pioneers in Virtual Reality for Healthcare
Applied with the intent of bettering humanity, new technologies can be a dramatic force of positive change in our society. Luxsonic was founded by Dr. Mike Wesolowski, PhD, with this principle in mind. The company is pioneering the development and use of cutting edge virtual reality (VR) applications for medicine and healthcare. Luxsonic's overall goal is to improve healthcare in Canada by using VR to better educate, train, and support medical professionals.
To accomplish this, Luxsonic's client success team provides contract consulting, 360 degree video production, and VR software development services to institutional clients like medical schools, professional societies, and health regions. For example, they've worked with Saskatchewan Polytechnic to helped train students in the Perioperative Nursing program. "We filmed the first 360 degree virtual surgery in Saskatchewan. It allows students to experience the operating room for the first time while in a safe, and distraction free virtual environment," he shares. They are also working with the Saskatchewan Society of Medical Laboratory Technologists (SSMLT), to create a virtual training and assessment suite that will allow SSMLT to assess the hands-on skills of international technologists before they enter the workplace in Saskatchewan.
Luxsonic also creates its own ground breaking products. Their innovation team has developed "sieVRt", the first commercially available VR medical imaging system in Canada. sieVRt lets radiologists, their trainees, and other physicians view and interact with 2D and 3D medical images in VR, making diagnosis and surgical preparation much smoother.
"Radiologists often have one room with a lot of specialized (and expensive) viewing equipment," Wesolowski shares. "sieVRt gives radiologists a low cost, virtual viewing room in a VR headset that they can take with them anywhere."
Based in Saskatoon the ten-person Luxsonic team are being acknowledged internationally as "one of the ten best disruptive solutions" at the 4 Years From Now (4YFN) Conference which is part of MWC (formerly Mobile World Congress) in Barcelona, Spain in February 2019. As a finalist of the Corporates & Startups Challenge 2019, they were selected to pitch their VR training solutions at 4YFN to a large multi-national corporation.
With a bright future ahead, Wesolowski feels optimistic about building his company from Saskatchewan. After acknowledging the supportive tech community and government funders, he smiles, "It's a great proving ground for technology. If you can make it in Saskatchewan, you can make it anywhere."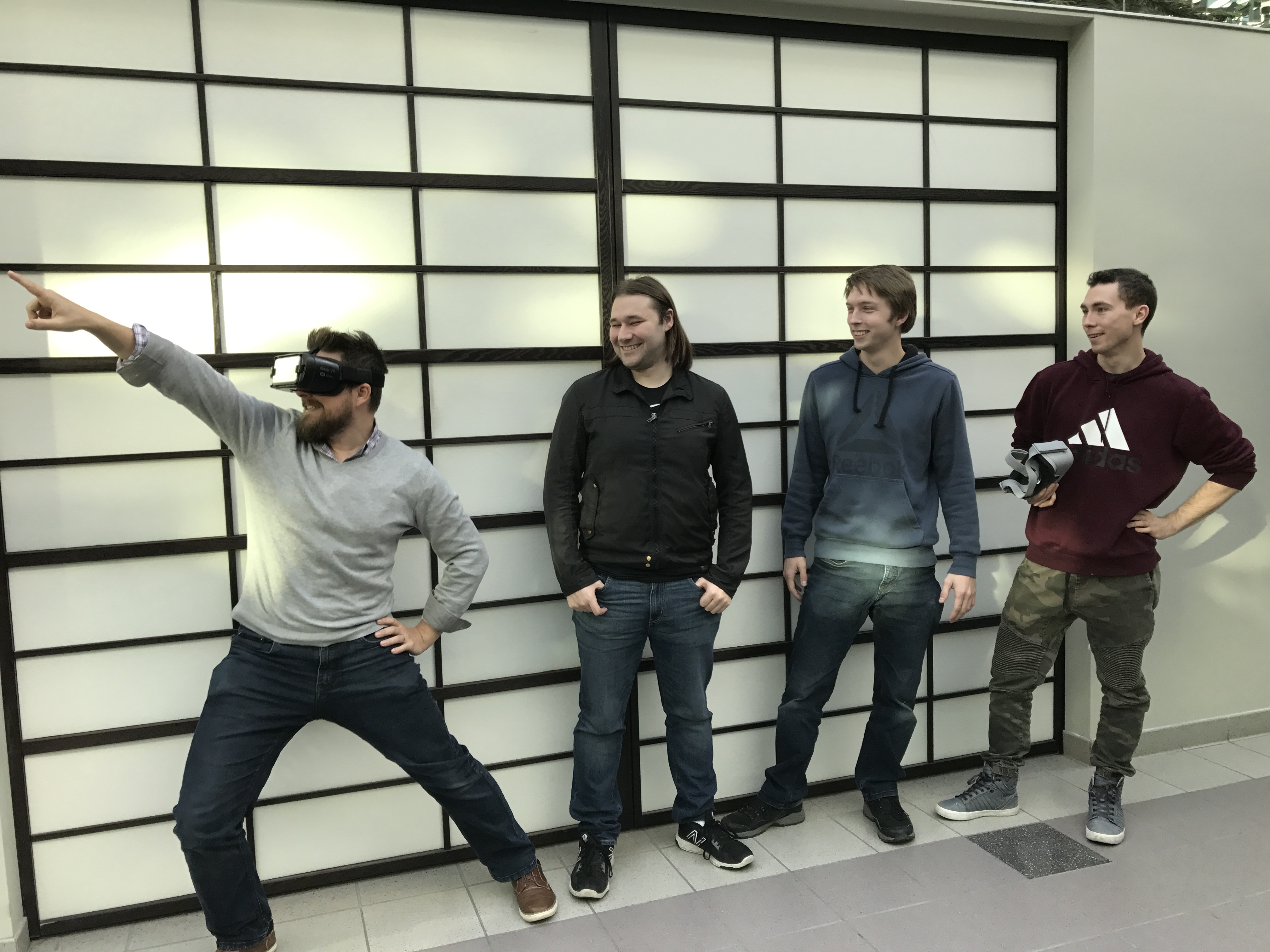 Incorporated: March 2014
Founder: Mike Wesolowski
Number of Employees: 10
Website: www.luxsonic.ca
@Luxsonic Technologies Inc.
@LuxsonicInc