In October of 2017, Innovation Saskatchewan introduced the Saskatchewan Rural Crime Innovation Challenge. Alongside the Government of Saskatchewan Ministry of Corrections and Policing, they posed the question, "How can we use technology to reduce rural crime?"
Jeff Shirley and his team entered the competition with a strong understanding of the solution from a beekeeper's perspective. They won the challenge with their asset tracker called BeeSecure, which was originally designed to prevent beehives from being stolen from their family farm. Since then, the technology has evolved and led to the launch of Rivercity Innovations, where the team designs, builds, and delivers sensors and data monitoring solutions to clients worldwide.
"We knew our idea to reduce beehive crime could work for rural crime," Jeff Shirley explains. "When we won the challenge, we realized we could use our technology to create even bigger and better solutions."
Rivercity Innovations creates GPS trackers and monitoring solutions that can be used for several different verticals, from tracking trailers and quads to pets to bicycles. Their trackers use long-range low power emerging communication technology (LoRa), which does not require cellular service or the associated cellular fees and uses less battery power. "Think of it as a wireless network, but instead of covering a few hundred feet, you can cover many kilometers and tens of thousands of devices in one area with just one central point," Shirley says.
The GPS trackers are small devices that can be attached to virtually any asset to monitor and manage. The trackers then relay insights such as motion and temperature alerts, geofencing, multi-user sharing and notifications, the ability to notify law enforcement of stolen assets, breadcrumb trail map, all asset map, and auto-refreshing fleet map views for office dashboards, scheduled notifications, and more.
As a side effect of building GPS trackers, the Rivercity Innovations team has also created temperature monitoring sensors for use in pharmacies and the foodservice sector. "Our cold-chain temperature monitors are faster, more accurate, and easy to use," Shirley shares. "They have a 10-year battery life running on our LoRa network, and there's next to no maintenance."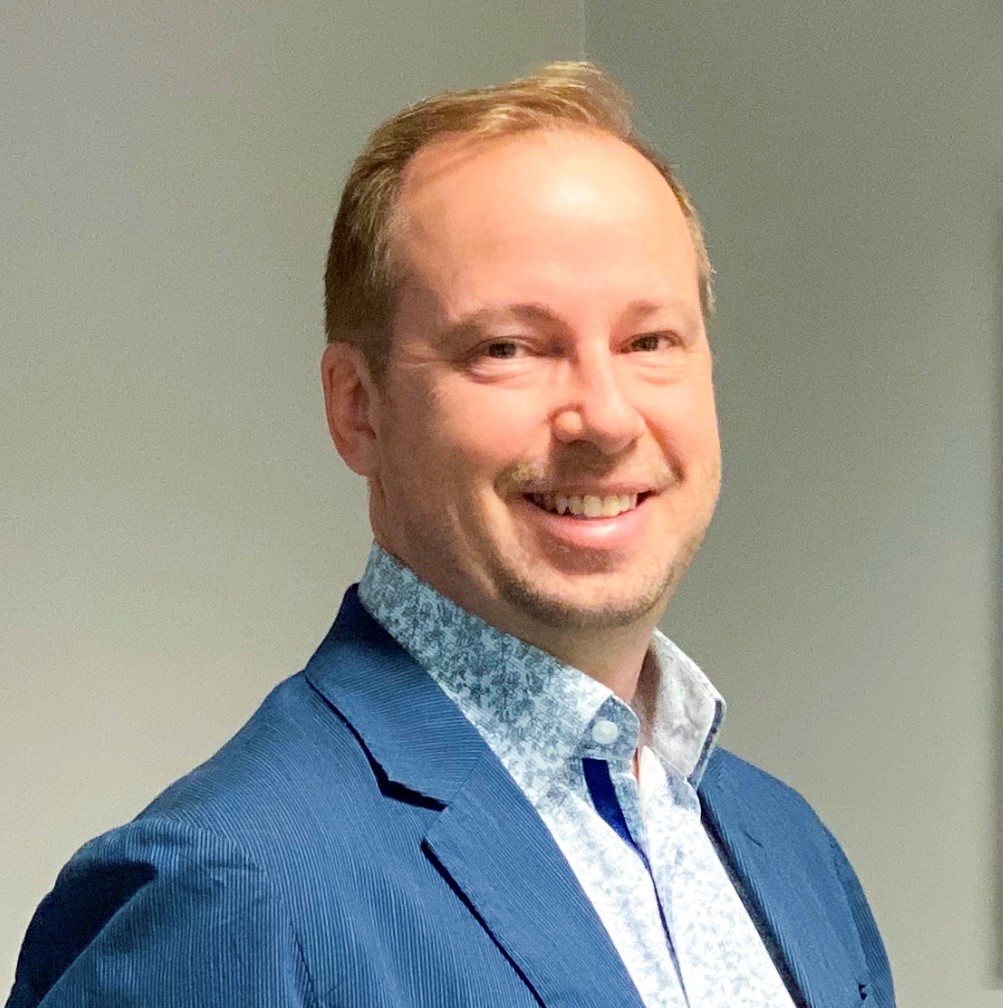 For pharmacies, the benefit of temperature monitoring is that the data collected ensures proper adherence to compliance and storing medicines. In groceries or restaurants, temperature monitoring prevents the spoilage of food.
Rather than having employees manually check on fridges or freezers multiple times a day, cold-chain sensors compile insights, automatically record and report the data, and the app alerts you if temperatures are out of range or if anything is wrong.
"We recently closed a major deal with Kinéis—a French space agency owned satellite division in France—something that I've been working on for several months," Shirley shares. "We are now hiring two new employees to build a hybrid satellite and LoRa device for global use, backed by France-based Kinéis space technology. This will be a game-changing solution for Europe telemetry and for us here at home, as it will offer both LoRa and satellite coverage simultaneously, providing coverage anywhere on the planet."
As they continue developing their tech and working on new projects, Shirley and the team are excited to be growing here from home, with a future goal of having sales and distribution teams abroad. They are on a clear path to scale across Canada and the US, with France also on their roadmap since they have the LoRa network fully covered in Europe.
Thrilled by all of the support they have already received in our province, Shirley is looking forward to continuing to grow Rivercity Innovations and create more jobs in Saskatchewan. "What the government and the tech ecosystem has provided to us, I want to give back," Shirley says. "I have to thank Innovation Saskatchewan, Innovation Place, Co.Labs, the Made in Saskatchewan Technology (MIST) program, the Saskatchewan Technology Startup Incentive (STSI), and so many more people who have been with us along the way!"
Founders: Jeff Shirley, Lance Pitka
Incorporation Date: April 2018
Employees: 10
Website: https://rivercityinnovations.ca/
Social Media: LinkedIn (Rivercity Innovations), Facebook (@RivercityInnovations), Twitter (@RivercityInnov1)