CitizenOne: The Best-Kept Secret in Government Digital Services in Canada
Regina is home to an innovative platform for government called CitizenOne. The system was created by Vivvo, an organization led by partners Craig Fiske, Jamie Jamieson, Rory Cain and Tim Dodd. From day one, the mission of Vivvo has been to help government create a great experience for the citizen while providing the right blend of usability, privacy, and trust. With interested markets in provincial, national, and municipal governments across Canada, the future looks bright for this company.
"We all have deep experience with the public sector as both employees and service providers and have gained a good understanding of the challenges government faces. " shares Fiske. "Government is full of talented people but it is a complex and expensive operation to run. Our goal is to make it easy for governments to move services to the digital channel - which can be up to 50 times less expensive than a citizen accessing services in person. And we do it in a way that puts the citizen in charge of their privacy. We're helping governments provide secure online services while making it easy for people to find the services that they want."
CitizenOne acts as service broker between individual government services and the citizen. It provides a single location to find all government services, no matter which department is delivering it. When a person decides to access a service, they are in charge of their privacy and consent. It's up to them how they want to consume it. "Identity is the core pillar of CitizenOne and citizen privacy has always been at the forefront of how we built the service," says Fiske.
Typically, if you want to access a service – like buy a fishing license, you would need to know the exact department and navigate their website to find the location of the licenses. The same process would happen for high school transcripts, camping permits, health records, hazardous waste permits and more. With CitizenOne, all these services can be accessed and consumed in one convenient location.
"In addition to the service being more convenient for people to use, it is also cheaper for governments to deliver as it eliminates duplication and provides complimentary value to the downstream application. Digital delivery is always cheaper than over the counter or over the phone, and when done right, can provide a citizen with a satisfied experience" continues Fiske.
In addition to keeping the information of each user safe, CitizenOne also helps government determine the difficult problem of knowing that the person accessing the service is who they say they are. The service has been built on the principles of the Pan-Canadian Trust Framework, a group of public and private sector organizations that have created standardized practices to help organizations have a reliable way to confirm the identities of the users.
The Government of Saskatchewan was the first client of CitizenOne and the reception has been positive. Users can get more information on the product at www.vivvo.com/citizenone.
With several provincial governments and municipalities eyeing the streamlined technology, great things are in store for this team.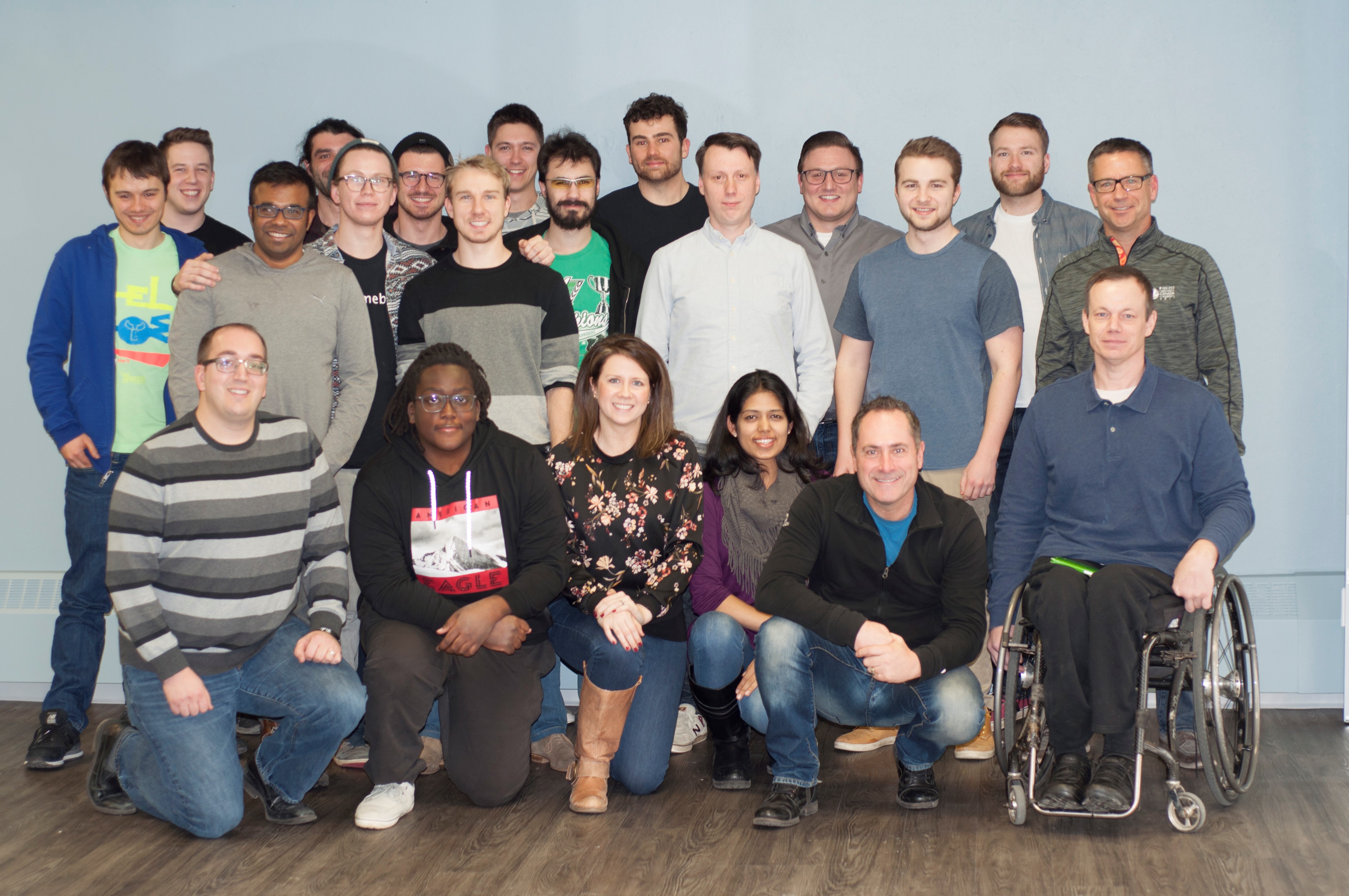 Founder: Craig Fiske, Jamie Jamieson, Rory Cain, Tim Dodd
Incorporation Date: January 2015
Website: www.vivvo.com
Vivvo Application Studios
Number of Employees: 25