As 2021 comes to an end, we would like to highlight some of the tremendous successes within the province's tech and research sectors, fueled by innovative entrepreneurs within a collaborative and supportive community. From reaching a record-breaking $201M in venture capital deployed (up to the third quarter) led by local tech giants Vendasta and 7shifts, launching the agtech venture capital fund with Conexus Credit Union (Emmertech), celebrating over 175 startups incubated through Co.Labs & Cultivator since their inception to the advancement of research & development, Saskatchewan continues to be a great place for businesses and entrepreneurs.
Growing #SKtech
Through programs like the Saskatchewan Technology Startup Incentive (STSI), Saskatchewan Advantage Innovation Fund (SAIF), and Agtech Growth Fund (AGF), Saskatchewan's business environment has access to strong, supportive programs to help with their acceleration. With greater opportunities to access capital and support from the ecosystem, many startups are able to successfully bring new products to the market and create new opportunities and jobs in the province.
Innovation Saskatchewan is focusing on supports that scale and amplify the tech ecosystem, with a growing emphasis on agtech. SAIF accelerates the commercialization of game-changing technological innovations through non-repayable grants that address a specific industry challenge. Red Leaf Pulp is one example of a company that received funding through our program in 2021. Red Leaf Pulp aims to accelerate the commercialization of novel wheat straw pulping technologies, which can be used to manufacture paper and packaging products and is now working towards establishing its first facility in Saskatchewan. SAIF and AGF also approved over $3.4M in funding for 17 companies in core sectors including agriculture, energy, mining, and more.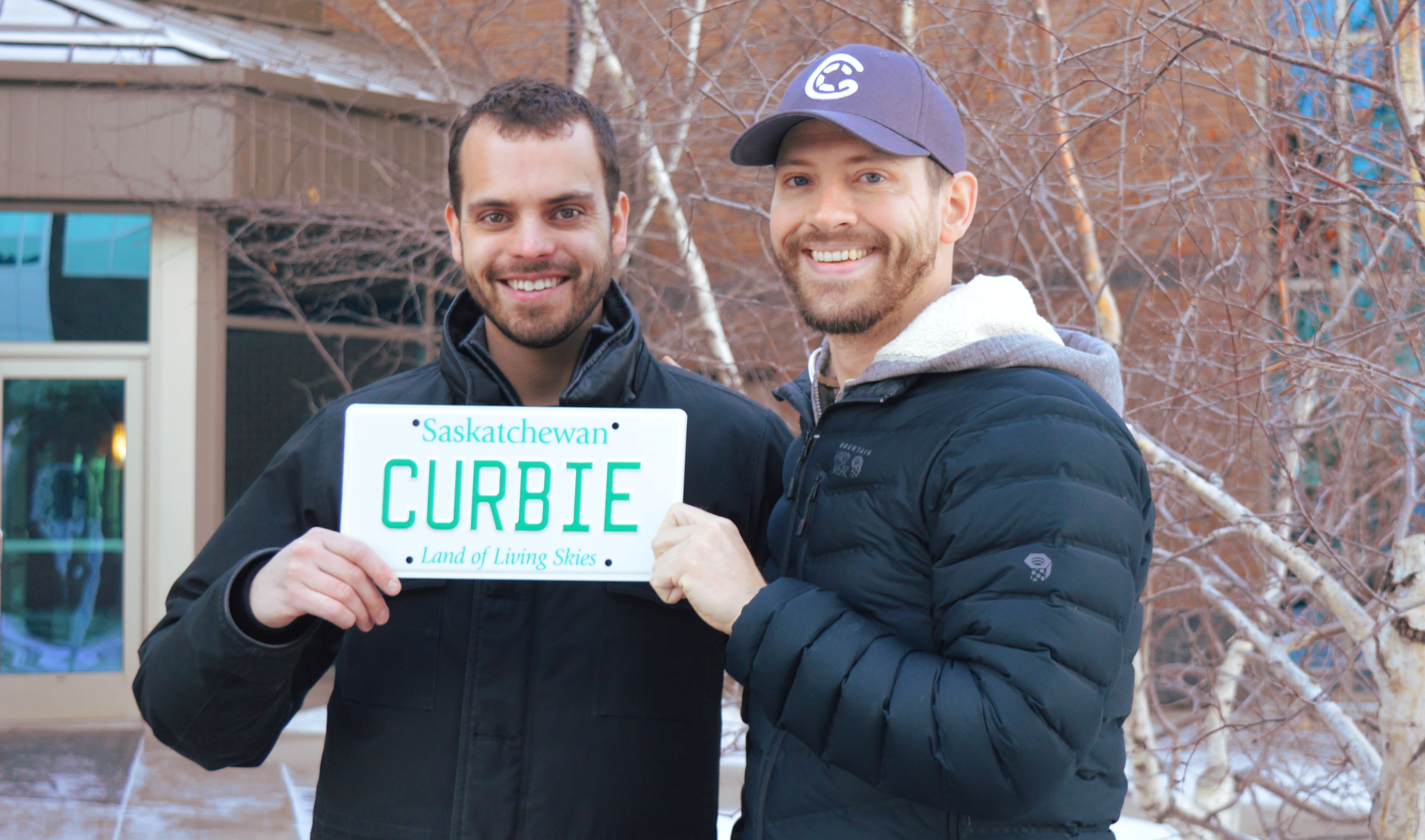 In May 2021, Curbie, a Saskatchewan-based online car shopping startup, secured $7M in seed funding of which $1.1M was raised under STSI. This was the largest amount of capital raised by an STSI company to date! With the successes seen through STSI, the Government of Saskatchewan extended the program for five years to help meet the needs of the province's fast-growing tech sector.
With our other programs – Made in Saskatchewan Technology (MIST) and Innovation Challenge – entrepreneurs can bring their ideas to life in collaboration with established organizations and ministries with the Government of Saskatchewan. Innovation Challenge 2021 winner, HUMO, received $10,000 and is currently in their 16-week residency with the Saskatchewan Construction Safety Association to develop an innovative solution that will improve workers' safety in the construction industry. Following the residency, they will showcase their prototype on Demonstration Day, which is planned for in early 2022 – something to watch for!
We also committed $60,000 per year for the next two years to support the continuation of Women Entrepreneurs of Saskatchewan's Founders Table program, helping propel the growth of women-led technologies in the province. By offering this kind of support in the ecosystem, along with continued funding for and collaboration with tech incubators/accelerators like Co.Labs and the Cultivator, there is no doubt that the tech community will continue to shine on a national and international stage.
Many tech companies including Vendasta, 7shifts, Coconut Software, and sMedia have made it to prestigious lists like The Globe & Mail Canada's Top Growing Companies and Deloitte North America's Technology Fast 500, showcasing the explosive growth and potential in Saskatchewan!
Accelerating Research
The Ministry of Agriculture and Innovation Saskatchewan announced a combined multi-year funding of $3.2M to the Global Institute for Food Security's new engineering biology centre at the University of Saskatchewan. This new centre helps attract investments and companies to the province's agriculture and food sectors, reducing the capital needed to set up and operate businesses looking to deliver research, development, and production on a large scale.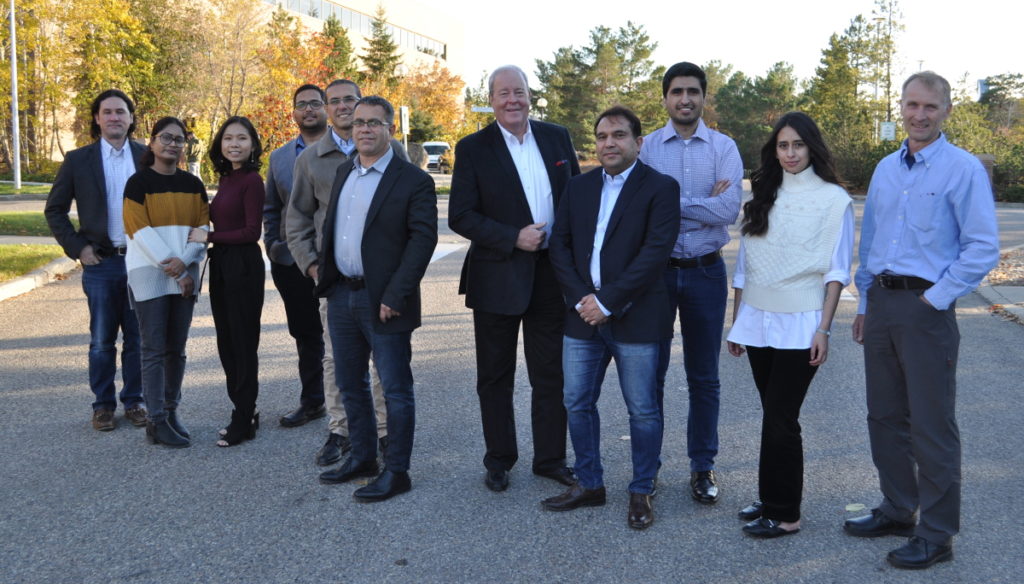 Further enhancing agricultural research, we are happy to have helped fund the first genotyping lab (NRGene Ltd.) in the country through the AGF. NRGene develops and commercializes cutting-edge AI-based genomic tools and provides some of the largest ag-based companies in the world with computational tools to optimize and accelerate breeding programs, and to significantly increase crop yield, save time, costs, and other resources.
We are also funding Saskatchewan Polytechnic's Digital Integration Centre of Excellence (DICE), the province's first Technology Access Centre in collaboration with the Natural Sciences and Engineering Research Council of Canada (NSERC). We're proud to contribute to the ongoing success of these technology & research centres in Saskatoon.
Innovation Saskatchewan continues to accelerate research in Saskatchewan by providing funding to institutions like the Canadian Light Source (CLS) and Fedoruk Centre. Both have contributed to the commitment of establishing a safe and reliable source of copper-67 (Cu-67) for new cancer therapies by Iotron Medical Inc and Canadian Isotope Innovations Corp through their facilities. Cu-67 is now in production and will become more widely available to international cancer researchers.
Other organizations we support through funding include the International Minerals Innovation Institute (iMii), Petroleum Technology Research Centre (PTRC), Saskatchewan Health Research Foundation (SHRF), and the Vaccine and Infectious Disease Organization (VIDO) at the University of Saskatchewan.
What's New in the Ecosystem?
Strengthening the province's research and pandemic efforts, VIDO is constructin

g a new manufacturing facility, expected to open in 2022, with the capability of producing up to 40 million vaccines per year. They also received funding to create a Level 4 containment facility (Pandemic Excellence Centre), which will allow them to play a key role in Canada's pandemic preparedness. This new facility, and the National Microbiology Lab in Winnipeg, are the only two with that level of clearance in the nation.
At Innovation Saskatchewan, we are an innovation catalyst, serving the needs of the ecosystem and fostering the growth of research, development, and technology in the province. We look forward to seeing more economic opportunities and prosperity for the people of Saskatchewan in the coming year!